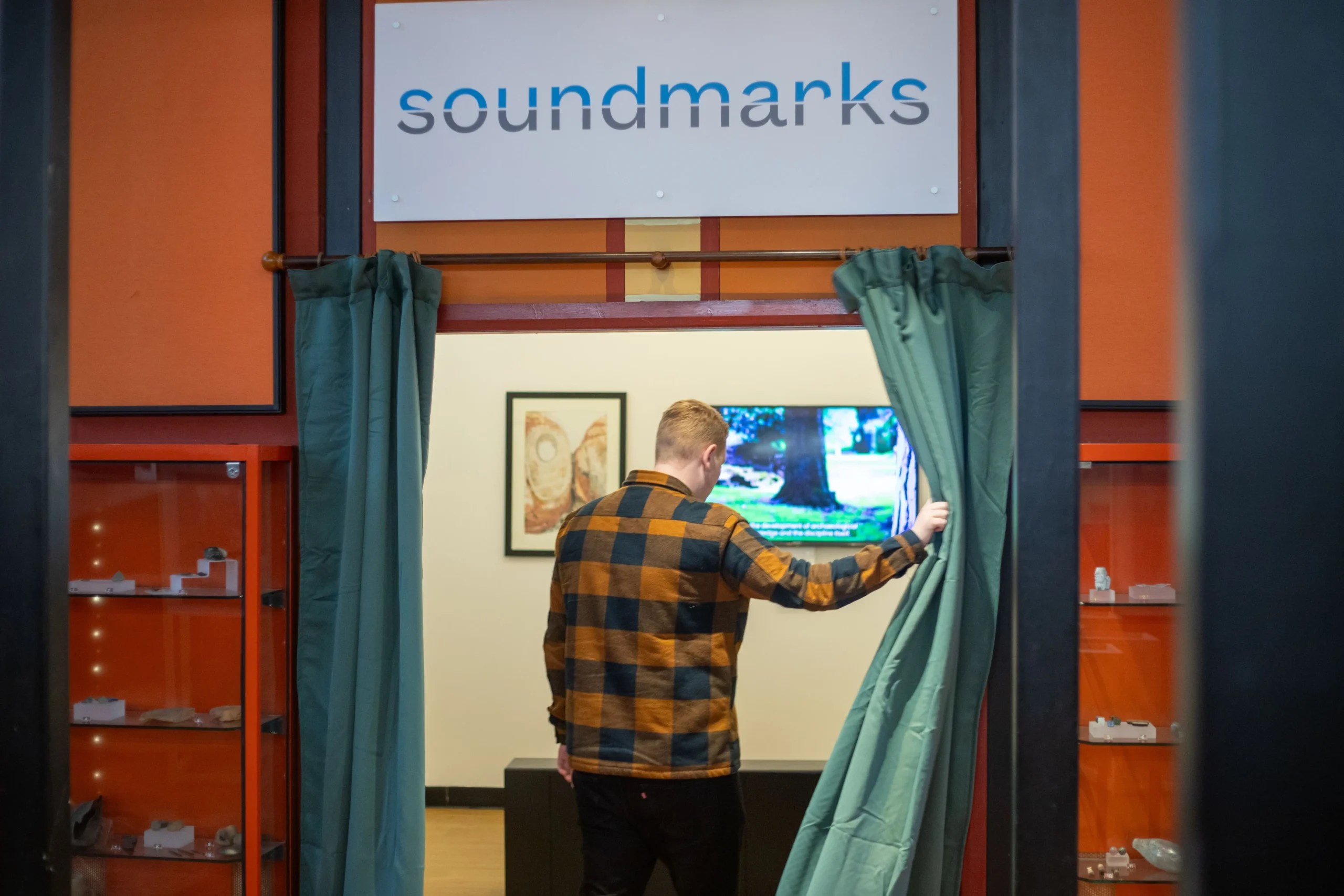 Soundmarks
Sounds and pictures inspired by an ancient archaeological landscape are the stars of a free exhibition coming to DIG: An Archaeological Adventure in York's St Saviourgate.  "Soundmarks" opens on Saturday 21 October providing a unique perspective on the Roman remains hidden beneath the ground at Aldborough Roman Site.
Archaeologist and artist Rose Ferraby and audio artist Rob St John took inspiration from the landscape and archaeological digs taking place at Aldborough, the Yorkshire village that was once a Roman town known as Isurium Brigantum.  Using highly sensitive recording equipment to capture a variety of unusual sounds – from the movement of air down a borehole to the scraping of a trowel across earth – Rob has created a unique soundscape to accompany paintings by Rose, created using wax, oil pastel and gouache.
"The pictures and sounds that people see and hear in Soundmarks are Rose and Rob's artistic responses to the landscape and archaeology of Aldborough," explains York Archaeology's Head of Interpretation & Learning, Chris Tuckley.  "Visitors can listen to a different audio track, or 'soundmark', for each of Rose's eight paintings, with a combined running time of around 50 minutes. The effect is atmospheric and haunting: unlike anything visitors to DIG will have experienced at the venue before."
The current installation is the first of two Soundmarks projects hosted by DIG.  In February 2024 a new exhibition inspired by the latest research into the Roman archaeology of York will premiere in DIG's exhibition space.
Soundmarks is located within DIG and is free to visit, 10am to 3pm (last admissions) every day.  Tickets are not required for this event.